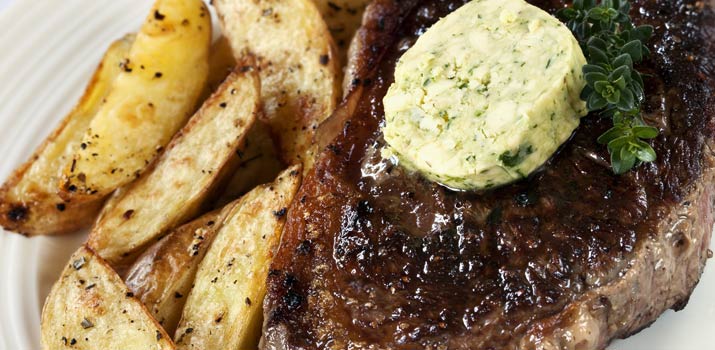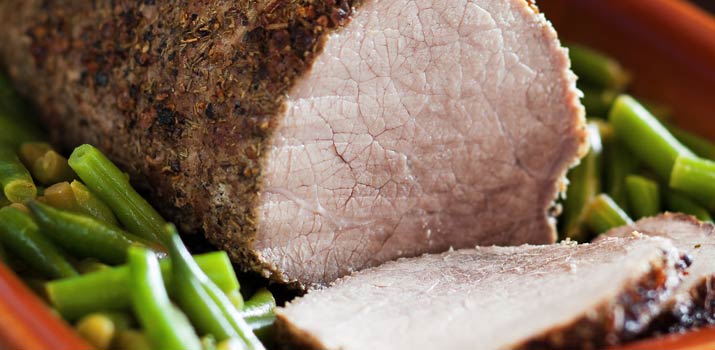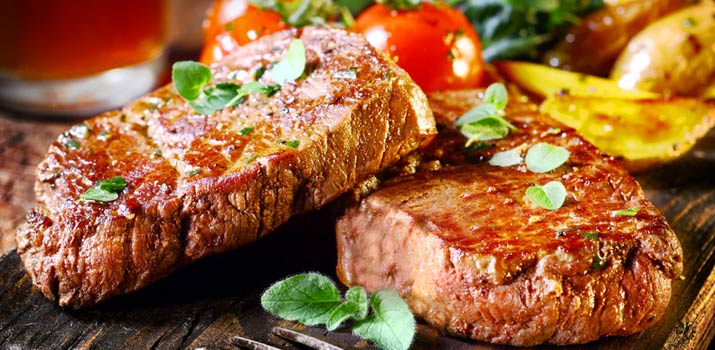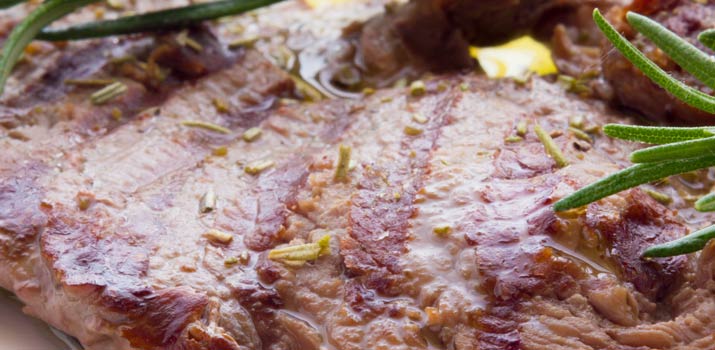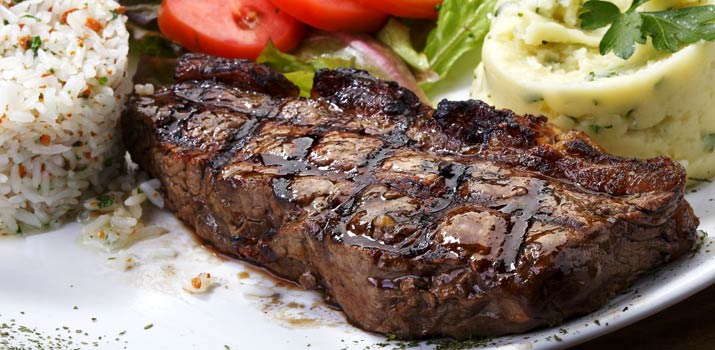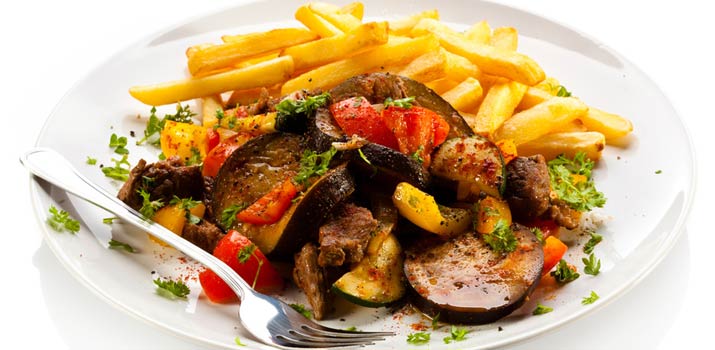 Beef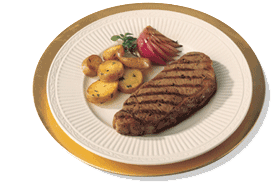 Since our business was built on the foundation of providing the best possible beef products to our customers in the Hotel, Restaurant and Institutional markets, we have made what's important to you important to us. We not only offer all major brands, such as IBP, National, Swift and Excel, but Rochester Meats, now known as RMC Food Services, also has Angus Beef, USDA Prime, Choice, Select and no-roll cuts always available.
In addition to our line of easy-to-prepare portion control meats, we now have flavor enhanced and marinated steaks and chops so you can offer your customers a memorable dining experience at a reasonable price. For consistently reliable products, turn to Rochester Meats / RMC Food Services to deliver maximum satisfaction at a minimum price.
Please contact us for more information and to place your order.





Official Licensed Portioner of Chairman's Reserve Certified Premium Beef
Striploin Cuts

BONE IN CENTER CUT STRIP STEAKS
END-TO-END STRIP STEAKS
CENTER CUT STRIP STEAKS
CENTER CUT STRIP STEAKS STRAP OFF
NERVE END STRIPS
FROZEN NERVE END STRIPS



Porterhouse and T-Bone

2X3 SHORT LOIN CUT END-TO-END
0x1 SHORT LOIN CUT END-TO-END
T-BONE STEAKS
PORTERHOUSE STEAKS
PORTERHOUSE CENTER CUT



Tenderloin Cuts

WHOLE BLOCK READY TENDERS
FILLET STEAKS CHAIN ON
FILLET STEAKS CHAIN OFF
FRESH TENDERLOIN TIP AND TAILS



Top Sirloin Cuts

TOP BUTT CAP STEAKS STRIP STYLE
FULL CUT SIRLOIN STEAKS CAP ON
FULL CUT SIRLOIN STEAKS CAP OFF
CENTER CUT TOP BUTT STEAK
CENTER CUT TOP BUTT STEAK FILLET STYLE
CENTER CUT TOP BUTT STEAK STRIP STYLE



Bottom Sirloin Cuts

TRI TIPS
FLAP MEAT
BALL TIP STEAKS


Rib Cuts

BONE IN RIB EYE STEAKS (A, C, U)
RIB EYE STEAKS LIP ON (A, C, U)
RIB EYE STEAKS LIP OFF (A, C, B, U)



Jaccarded Products

WHOLE STRIPS 0X1 (C, U)
WHOLE STRIPS 1X1 (C, U)
WHOLE STRIPS 2X3 (C, U)
BONELESS TOP BUTTS (C, U)
CAP OFF TOP BUTTS (C, U)
LIP ON RIB EYES (C, U)



Stew Meats

FRESH BEEF STEW 2/5#
FRESH BEEF SIRLOIN TIPS 2/5#
FRESH BEEF STEW 2/5# HAND CUT



Round Products

SPLIT 7 TIED TOP ROUNDS
STEAK READY TOP ROUNDS
SQUARE CUT TOP ROUNDS
SUPER TRIM (REGAL) TOPS



Misc.

FRESH BEEF CUBE STEAKS
FRESH BEEF SWISS STEAKS
BEEF SHORT RIBS PC
BONELESS SHORT RIBS
(COW CUTS) FILLET STEAKS
(COW CUTS) RIB EYE STEAKS